Let Bay Limo Show You 30A

Bay Limo and 30A
Florida's scenic Hwy 30A is an almost 30 mile stretch of road that travels along the coastline of the panhandle. This stretch of road has been known by locals and tourists alike as one of the most beautiful parts of the state and Bay Limo and the Limo Bus are the perfect tour guides to show you everything 30A has to offer.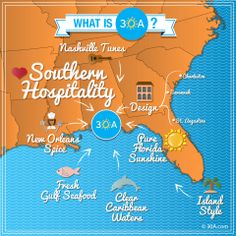 So Many Places, So Little Time
When traveling down 30A, you'll pass through 13 different beach communities, including popular destinations like Santa Rosa Beach, Rosemary Beach and Panama City Beach. Each of these areas has attractions and charms that can only be found in that location. Stylish shops and boutiques line the pastel streets of Seaside, yet just down the road there are miles of hiking trails and rare coastal lakes along Grayton Beach. Let Bay Limo and the Limo bus do all the driving while you sit back and enjoy the view. Looking for the best places to eat or maybe that perfect spa? Check out this list of "Hot Spots" from our friends at 30A.com. From the relaxing retreat of Watercolor to the top notch golf in Sandestin, we cover it all.
Something for Everyone
When driving down 30A, you start to realize the diversity of the area and just how much it has to offer. Where do you start? Call Bay Limo today at 850-269-1200 or visit our site and let our professional staff and drivers help you make your trip the best possible. We will help you coordinate places, times and pick up info. We even have airport service and can pick up or drop off at any of our regional airports and private jet centers. Whether you're looking to shop at the newest stores, party into the night at one of the local hotspots, or just relax by the white sand and emerald waters, Bay Limo and the Limo Bus can get you there in style.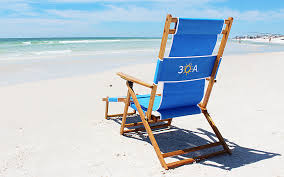 Big or Small, Bay Limo Can Fit Them All
Have you planned a trip down to our area with a large group? Maybe a school group just graduating or a family reunion? Bay Limo has several options within its fleet that will accommodate more people. We've got selections like the black stretch Hummer or the VIP Limo Bus that can handle any event you have. Our drivers are experienced with occasions such as weddings, bachelor & bachelorette parties, Business VIP's or a romantic night out for two. Reserve your ride with Bay Limo today and we'll make sure you're time along 30A is time well spent.
For over 25 years Bay Limo and has covered the Gulf Coast from Florida to Alabama. We've got the experience, knowledge and fleet of vehicles to handle whatever event you have planned. Call us today 850-269-1200!