THE BEST LIMOUSINE SERVICE IN PANAMA CITY BEACH, FLORIDA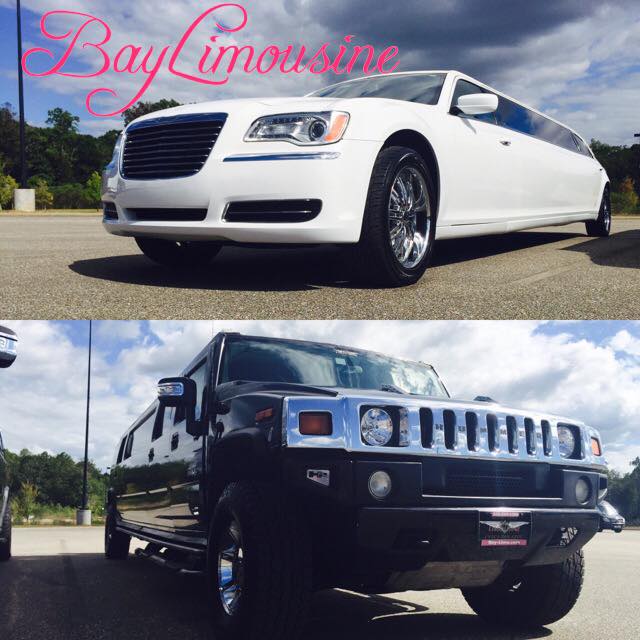 Call 850-230-0000 for the VIP class limousine company in Panama City Beach, Florida!
Our limo fleet is top of the line. Throughout the year the Panama City area has special events and festivals. From bike rallies to music events to sport fishing, Bay Limo can make any event memorable. Bay Limo in Panama City Beach, Florida's is a world-class limousine rental company. We have worked each of these events and can sometimes make special arrangements with the sponsors, allowing you to enjoy everything the event has to offer without the hassles of driving, parking, and traffic. Bay Limousine makes sure you or your party have an unforgettable experience here in Panama City Beach (PCB).
Bay Limo of Panama City Beach, is Florida's world-class limousine rental company on the Emerald Coast. 
Panama City Beach is known nationwide for its nightlife. From fresh seafood to hot music, Bay Limousine knows all the hotspots to see and be seen. Arrive in comfort and style with Bay Limousine. For over ten years we have been providing luxury limousine service to Panama City and Panama City Beach. We have established relationships with the following restaurants and nightspots in the area:
Schooners - Schooners, the Last Local Beach Club, is open 7 days a week from 11 in the morning till the wee, wee hours of the night. Located directly on the beach, Schooners is the place in Panama City Beach for great food, great drinks, and great sunsets.
Harbor Docks - Harbor Docks is a long-time favorite for people who live and visit Panama City. There have been improvements: several sushi bars and the deck sprawls along the waterfront. Some things haven't changed. Harbor Docks is a long way from fancy and the food is honest made-from-scratch and delicious.
Boatyard - Panama City's Boatyard restaurant, has a lot going for it: prime, waterfront setting with an amazing view and some of the best dining around.
Club La Vela - Club La Vela is not only the largest nightclub in the USA, it is also one of the trendiest and most respected nightclubs in the world.
Panama City Beach Events for Limo Transporation: Throughout the year the Panama City area has special events and festivals. From bike rallies to music events to sport fishing, Bay Limo can make any event memorable. Here are several other Panama City Beach Destinations. Any size group can be accommodated in any of our party fleet vehicles, which range from party buses, vip luxury limousines and stretch Hummers to Charter buses.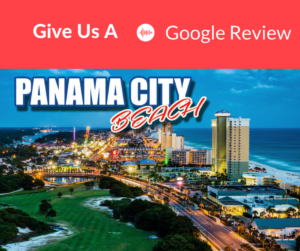 Panama City Oktoberfest - The Annual Oktoberfest transforms our small, quaint downtown area, into a hustling, bustling, German village. From accordions to carnival rides, to sausage eating contests, you've got to be a part of this one of a kind event.
Seacrest Wolf Preserve Howl-o-ween - Join the Wolf Pack at SEACREST WOLF PRESERVE for their annual Annual HOWL-O-WEEN celebration. Don't miss out on your chance to connect with nature and to howl with the wolves!
Thunder Beach Motorcycle Rally – 27 miles of white sand beaches and five days of fun as motorcycle enthusiasts converge for free live entertainment and contests across the beaches at Club LaVela, Frank Brown Park, Pier Park, Pineapple Willy's, Sharky's Beach Club, Shoppes at Edgewater and The Wicked Wheel!
Panama City Annual Boat Parade of Lights – Welcome the Holiday Season as boats of all sizes are covered in twinkling lights and line up to delight for the Annual Boat Parade of Lights in Historic St. Andrews.
Panama City Beach Sportfish Classic – Sports fisherman from all around the Southeast converge in Panama City Beach for a two-day
PCB Seafood and Music Festival - The Panama City Beach Chamber of Commerce and the Florida Restaurant and Lodging Association (FRLA) host the Panama City Beach Seafood and Music Festival. The five-day festival celebrates the seafood, fishing, culinary arts, music, entertainment, arts and culture in Panama City Beach.
Panama City Beach Bridal Fair – The Panama City Beach Bridal Fair is a semi-annual event at the Palms Conference Center on Front Beach Road showcasing beautiful wedding gowns, caterers, planners and other vendors from North Florida.
Lighthouse Marina Cobia Tournament – Panama City Beach holds a month long fishing event hosted by Lighthouse Marina on historic Grand Lagoon which challenges anglers out searching for the migrating Cobia passing through the Panama City area each Spring.
Bay Point Marina Outdoor Expo and In-Water Boat Show - The show is all about boats, and virtually every style of vessel is on display. Dealers from across the Panhandle showcase new and pre-owned luxury yachts, sport fishers, performance boats, center consoles, pontoon boats and runabouts, offering exclusive in-water demonstrations.
Panama City Shriner's Kids Fishing Rodeo – Enjoy a day of fishing with the kids and end the day at the fish fry at Capt. Anderson's Restaurant put on by the local Shriner's to benefit their children's transportation fund.
Panama City Beach Festival of the Arts - This festival is an Arts & Crafts Festival with an exciting Food kick to it. Enjoy the great art, fantastic food, live music and community fun benefiting local charities around the Panama City area.
Sunday Market at Grand Lagoon - The market will feature live music, chef challenges with market-fresh goods, zucchini races (seasonal) and dozens of local producers including growers, artists, makers and bakers every Sunday from 11am-4pm at Pirate's Cove Marina.
Freestyle Fest – Held at the Marina Civic Center in Panama City, the event welcomes national recording artists for an evening of music and dancing.
Art-Tique - Art-Tique is a downtown destination experience featuring Art Galleries, Local Artists, and Antique Stores. Participating host locations or 'stops' on the walk will offer unique and exciting opportunities to the shopper or art enthusiast.
Ghost Walk and History Tour - Ghosts, spooks, pirates and witches will be hanging out around Camp Helen State Parkand everyone is invited to join them for an adventuresome evening of continuous storytelling and historic re-enactment.
St. Andrews Waterfront Market – Local growers and artisans gather every Saturday in good weather at the St. Andrews Marina from 8 am - 1 pm to sell arts, crafts, fresh produce and seafood coupled with a fabulous waterfront view!
Jazz By The Bay Festival - Jazz-By-the-Bay festivals are presented each fall by the the Gulf Jazz Society and have featured jazz musicians of national reputation, such as Ira Sullivan, Bob Dorough, Warren Vache, J. B. Scott and the University of North Florida Jazz Ensemble, Duke Heigter, John Eric Kelso, Eddie Higgins, Steve Gilmore, Giacomo Gates, Hod O'Brian and Stephanie Nakasian.
Bay Limo is your limo service headquarters from Panama City Beach to Gulf Shores, AL and everywhere in between, including 30A,  Destin, Ft Walton Beach. Call us today at 850.269.1200 or get a free online quote today and let us treat you like the VIP you are.