Holiday VIP Limos and Party Buses
Holiday VIP Limos and Party Buses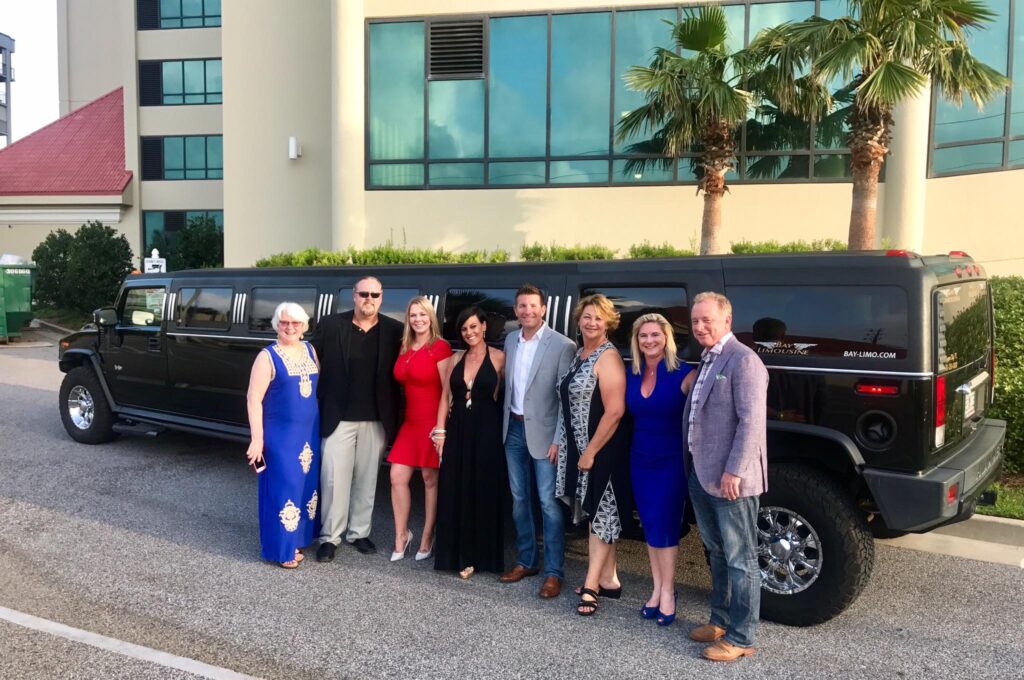 Celebrate the holidays with Bay Limo on the Emerald Coast of Florida. We offer Holiday VIP Limos and Party Buses to celebrate the season and make the holiday special for parties for 2 or company parties. From Gulf Shores and Pensacola to Panama City Beach and 30A, Bay Limo and the Party Bus want to show you all the sights and twinkling lights.
Bay Limo's Professional VIP Drivers 
The Bay Limo staff knows that whether you celebrate Christmas, Hanukkah or Kwanzaa, the holidays are stressful enough and that coordinating times, people and locations only add to the workload. Our experienced team can help you plan the drop-off and pickup times, the locations, and your guests. Bay Limo can ensure that your satisfaction and happiness come first. By reserving a ride with us, you can sit back, relax and enjoy your family and friends this holiday season. Do you have guests flying into one of the local airports or private jet centers for Thanksgiving or New Year's Eve? We provide VIP Airport service all along the Emerald Coast of Florida and Alabama. We will pick you up and take you to your holiday destination in style and comfort.
Easy and Simple Shopping with Bay Limo 
Don't forget about special events like Black Friday and the After-Christmas Sales! Why worry about all that parking and stress at the malls? Reserve your ride with Bay Limo and we'll take you and your group out for a day of shopping that is more fun than frustrating.
Over the holiday's many families and friends use the time to gather, reconnect and enjoy each other's company. Contact the team at Bay Limo today and plan your holiday transportation with us. From start to finish we will make your event smooth, special, and full of wonderful memories. Call Bay Limo and the Party Bus today at 850.269.1200.